By Michael Holloway, January 15, 2014 3:57 AM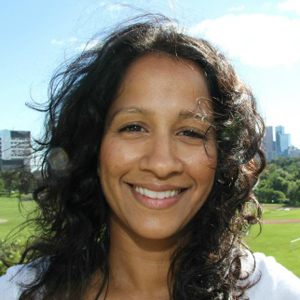 Marlene Oliveira
Join Ward 30 Bikes TODAY at 12:00 PM to 2:00 PM for a 'Webinar' on networking not-for-profit entities online:
"Five Good Ideas about Building Non-Profit Communications Capacity"
FREE! — REGISTER at least an hour before the event starts to be sure that your registration confirmation email gets back to you in time -the email will include a link to a sign-in page for the Livestream event – http://www.eventbrite.ca/e/livestream-five-good-ideas-about-building-non-profit-communications-capacity-registration-8213443631
Event host is non-profit networking genius, Marlene Oliveira (Twitter: @mo_flow) – from Toronto!
Tune in to @Ward30Bikes on Twitter (https://twitter.com/Ward30Bikes) at about 11:45 and I'll let you know what the hashtag is so you can bring up the list page.
Hosted by Canadian Equity Foundation, "MayTree" – part of a 5-part series "Five Good Ideas" – see more: http://maytree.com/training/fivegoodideas
This shout-out originally posted at FB Group Ward 30 Bikes – https://www.facebook.com/groups/148229472024000/permalink/236124756567804/?stream_ref=2
mh